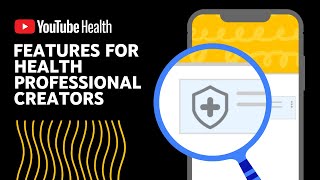 YouTube Health Features for Healthcare Professional Creators: What they are & How to apply

YouTube Health is dedicated to making high-quality health information accessible to everyone.

What's New? Certain categories of healthcare professionals and health information providers can apply to make their channels eligible for YouTube's health product features.

This includes health source ...
YouTube Creators
🎉 5,700,000 人達成!
  📈 予測:600万人まであと70日(2023年4月20日) 
※本サイトに掲載されているチャンネル情報や動画情報はYouTube公式のAPIを使って取得・表示しています。