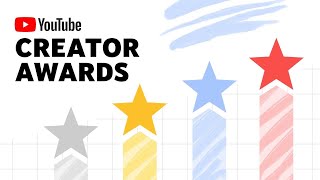 YouTube Creator Awards

YouTube Creator Awards are our way of recognizing the amazing effort you put into your growing channel. We know you pour your heart and soul into your videos, so we're excited to celebrate you when you reach one of the Creator Award subscriber milestones.

In this video, we'll walk you through el...
YouTube Creators
🎉 5,700,000 人達成!
  📈 予測:600万人まであと70日(2023年4月20日) 
※本サイトに掲載されているチャンネル情報や動画情報はYouTube公式のAPIを使って取得・表示しています。